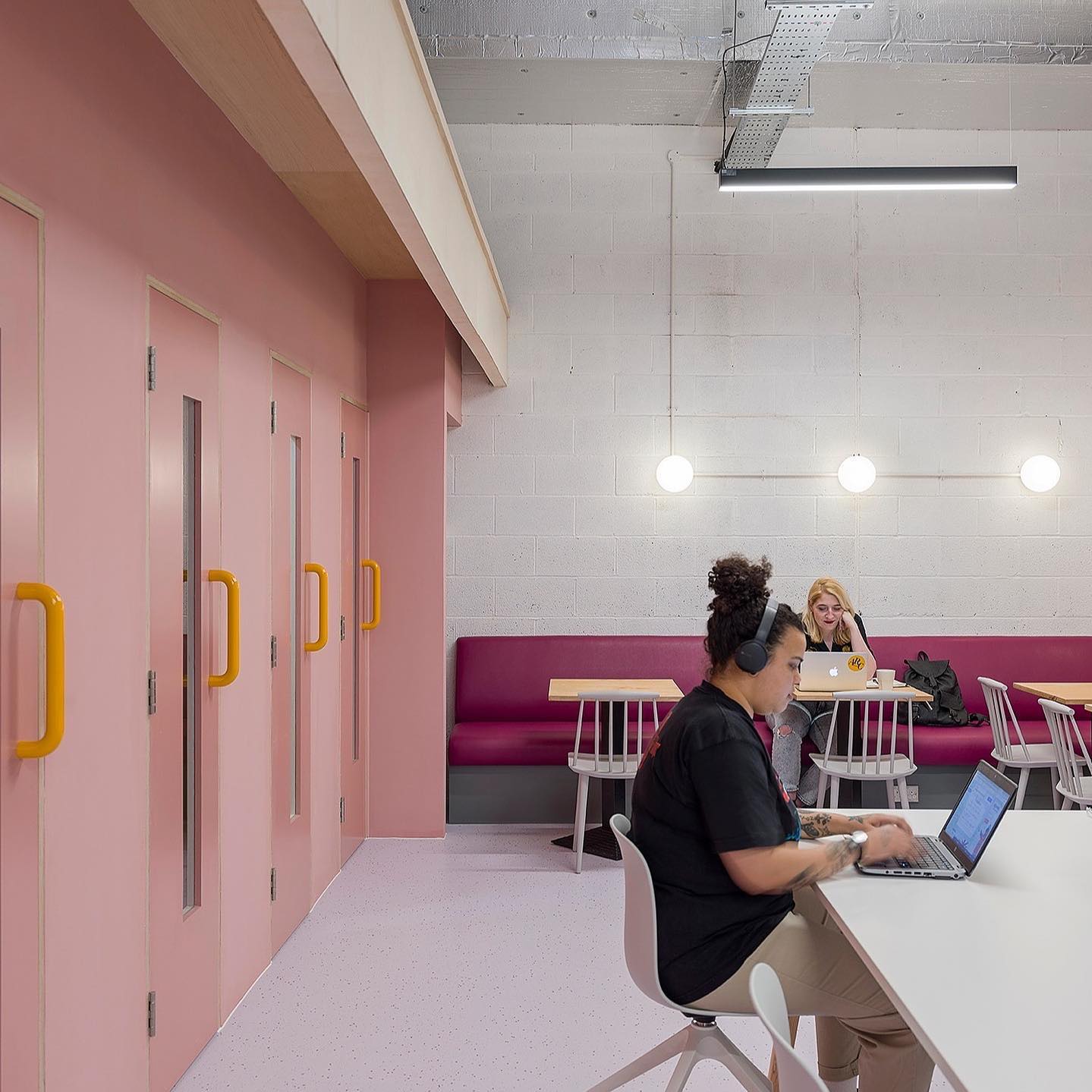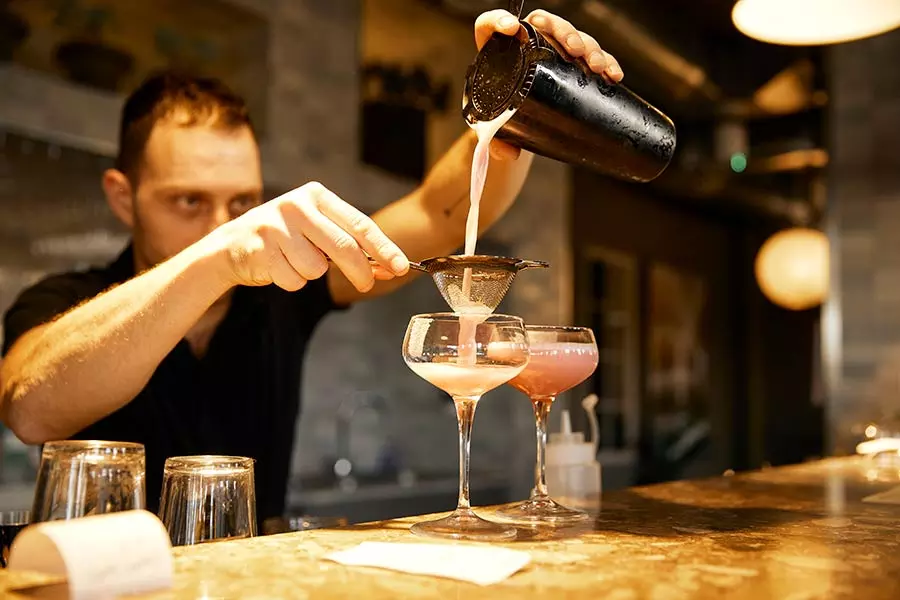 Affordability
At the start of your new career, your focus is probably more on fun times than long-term plans. If you want to free up some cash for the things you love to do, co-living spaces can end up saving you a lot of money compared to renting with a landlord. This is because you are moving into a home where resources are shared, and the home is fully furnished, with all bills included and no deposit.
Buy a co-living studio with Folk, and you'll save 10-20% compared to a regular studio apartment. What's more, these co-living spaces come with added benefits that you would end up paying for anyway like an events programme, and an onsite gym, cinema and co-working space.
A collaborative environment
When you need to wake up early in the morning for work, the last thing you need is a flatmate who loudly clambers through the house at 3am. With a co-living space, you are far more likely to live with like-minded people who are at a similar stage of life. If you want to meet new people from different industries, a co-living space is a great place to do it. So, as well as enjoying a restful night's sleep, you may even find that co-living helps to expand your professional network.
Flexibility
As you are still deciding what career you want to have, a co-living space offers a sense of flexibility that renting simply can't provide. While renting could see you forced to see out a 6-month lease, co-living enables you to shape your lease term around the needs of your career. You could live here for 4 months or even 3 years - the choice is yours.
Co-working spaces
If you are lucky enough to have a job where you work from home, a small desk in the corner of your room might not be the best working environment. But with a Folk co-living space, you can enjoy a much clearer distinction between where you relax and where you work. Alongside the privacy and comfort of your own private studio, you'll be able to get into the zone with a handy co-working membership, completely included in your monthly rent.
Let your hair down at a shared event
Unless you've got something against fun, no one can spend their entire life working. Thankfully, a co-living space is an excellent platform to enjoy yourself and create special memories. After a long week of working, you can take your pick from the many shared events on Folk's entertainment calendar, from film screenings to drinks on the roof terrace.
Looking for an apartment to live in while you start your career? With a cozy private studio and plenty of scope to meet new people, a Folk co-living space can help smoothen your transition into the world of work. Find out more about our apartments in Harrow, Earlsfield and Battersea today.