The first of a six-part series speaking to the creative minds behind The Palm House's unique artwork. First up is Glasgow-based visual artist, illustrator and muralist Molly Hankinson. We tasked her with breathing life, colour and personality into our Laundry Room and Play Room. We caught up with her to learn more about her process and the inspiration behind the work.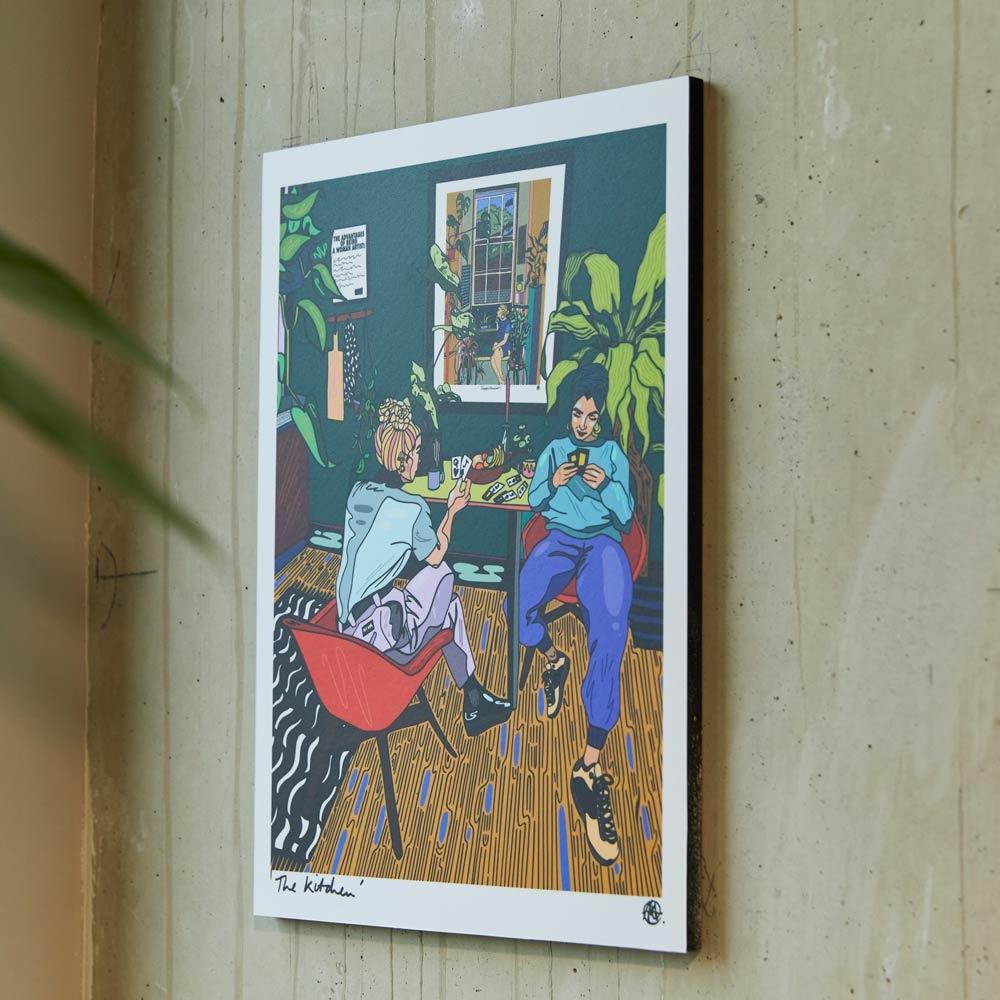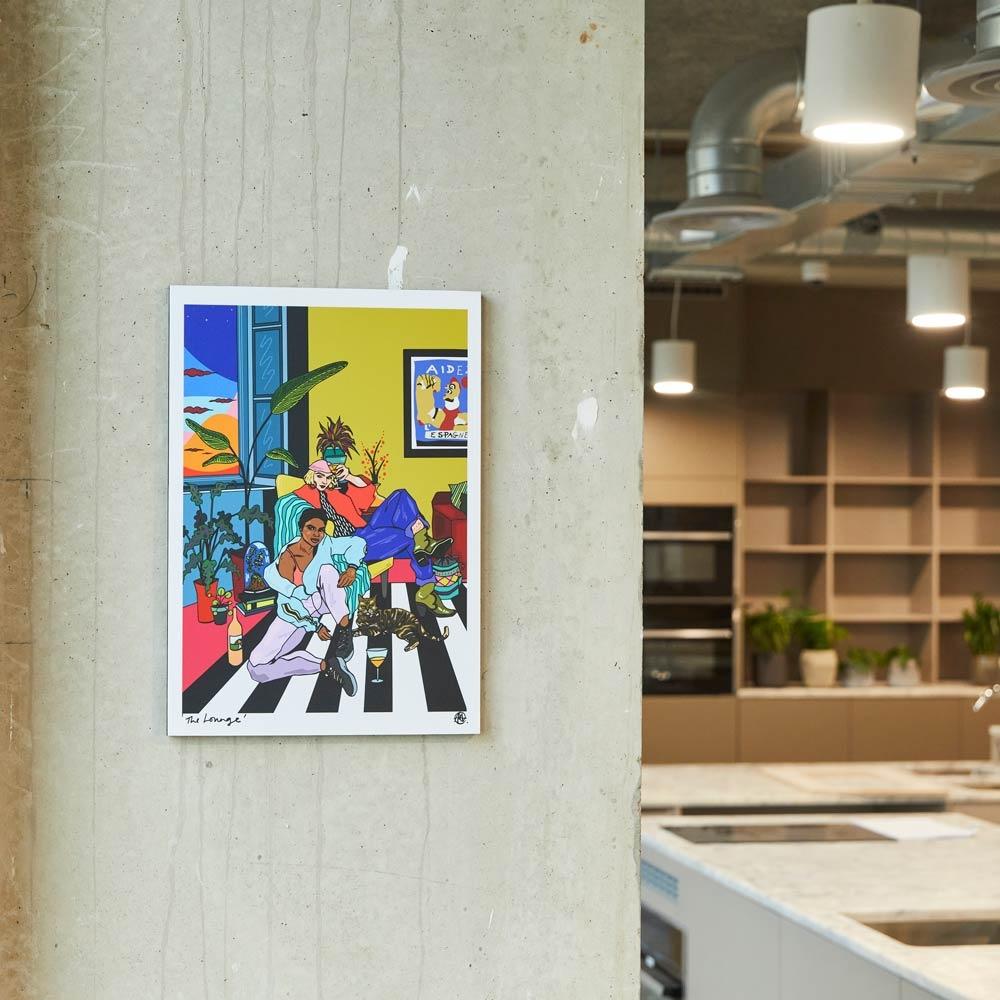 Can you describe your studio?
"I'm based at SWG3 Studio Warehouse in Glasgow, a big multi-arts space down by the River Clyde, which hosts everything from gigs to exhibitions, to restaurant residencies and festivals. It's one of Scotland's largest street art districts and home to Yardworks, an international hub of graffiti, street art and design."
How did you find working with Folk on The Palm House?
"It allowed me real scope and creative freedom to create new work that feels true to my practice. This was due to their ability to trust my judgement and skills as an artist, which I found exciting and refreshing."
Tell us about your process, medium & the artwork itself?
"My process is a combination of hand-drawn and digital techniques, beginning as an analogue drawing on paper, then finished digitally using software on my laptop. In this instance, the drawings on the machines have come directly from the illustrations I created for Folk, drawn freehand using Montana Bold permanent markers.
Learn more about the Folk at the Palm House here